So I think the point of this challenge is to actually post once a day answering one of the book related questions (at the end of this post) but yeah I failed. But I left off on question/day 9 and want to continue answering these questions :)
30 Day Challenge: Day 10
A book that reminds you of home:
I don't think I really have a book that reminds me of home but the closest I can come up with is the series I am reading now, the Vampire Academy series by Richelle Mead. Nope, no vampires here but part of it is set in PA where my home is :) Currently on the last book:
30 Day Challenge: Day 11
A book you hated:
There are a small number of books I really didn't like but there may have been some aspect of it that was redeeming, however I can pretty much freely say I hated this trilogy:
Need I say more?
30 Day Challenge: Day 12
A book you love but hate at the same time:
Hmm... not sure I have one of these. the closest to this description I can come up with is Jane Austen's novels. Hear me out. I love these "love stories" I love the movies and the characters...etc... however Austen's writing is difficult to get into it and at time boring :/ You really have to be in the mindset and dedicate time for these! The only one I finished was Pride and Prejudice which I did overall enjoy - I just love the story so much. And I've read 1/3 of Emma and started others it's just a struggle for me to get into tbh.
30 Day Challenge: Day 13
Your favorite writer:
Easy as pie for me to answer. Nicholas Sparks - read and love all of his books!! They are so dear to my heart for so many reasons!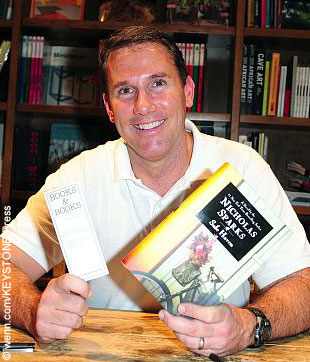 30 Day Challenge: Day 14
Book turned movie and completely desecrated:
I watched Silver Linings Playbook shortly after finishing the book by Matthew Quick and I was really disappointed. What drew me to the book were people raving about the movie and after seeing it I just didn't understand. The book was so much better and the movie was just awkward and poorly done to me.
30 Day Challenge: Day 15
Favorite male character:
I do have lots but the first one that quickly popped in my head was Will Herondale from the Infernal Devices Trilogy by Cassandra Clare. I LOVE HIM. (but I need to also insert my love for Rhett Butler from Gone with the Wind - definitely an all time favorite)
30 Day Challenge: Day 16
Favorite female character
This is a bit hard there's just so many characters to love both male and female... one of my favorite female character is Cinder from the Lunar Chronicles series by Marissa Meyer
30 Day Challenge: Day 17

Favorite quote from your favorite book:
I have two that come to mind "Dear, I don't give a damn." said by Rhett Butler from Gone with the Wind however I love the movie version of the quote better when the add "Frankly" (Frankly my dead, I don't give a damn) Love it! Since that's the case I'll go with my favorite quote from Nicholas Sparks' A Walk to Remember:
"Without suffering, there'd be no compassion" - Jamie to Landon
30 Day Challenge: Day 18
A book that disappointed you:

Recently, Divergent by Veronica Roth disappointed me. There was so much hype around this book and then I read it and was like really? I didn't really like it - It didn't seem original or well-developed. BOO. Maybe one day I'll give it another try...
30 Day Challenge: Day 19
Favorite book turned into movie

One of my favorite books and movies is A Walk to Remember but since I already talked about my favorite quote in that book, I'm going to pick another. Another one of my favorite books is Something Borrowed by Emily Giffin and I really loved the movie adaption of it!! Hoping for Something Blue to also be turned into a movie!
30 Day Challenge: Day 20
Favorite romance book:

This one is hard because my favorite books are romance ones (or a book that has a romance in it) I am a hopeless romantic :) Well talked about Nicholas Sparks enough, he is my favorite romantic story writer, so love all his books. I'll go with one I thought was so cute a romantic which is:
I will try and do the last 10 of these daily and finish them by the end of October so they aren't all chunked together!!