Morgan Matson

Morgan Matson is the author of 3 books: her debut, Amy & Roger's Epic Detour, Second Chance Summer, and her latest release, Since You've Been Gone. She writes YA contemporary that include romance, adventure, and self-discovery. She grew up in New York and Connecticut and currently lives in Los Angelos, California. She
loves to travel, music, her dog Murphy and Starbucks! Her next book is scheduled to come out in 2016 and currently doesn't have a title but will be another YA contemporary summer read :)
Fun fact: She also writes under a pen name, Katie Finn in which she published a trilogy that include Top 8, What's Your Status, and Unfriended. She also just released a new book entitled Broken Hearts, Fences, and Other Things to Mend which is a first in a series involving revenge that's also YA romance contemporary!
Morgan Matson is one of my favorite authors and I am so glad that I discovered her books last year!! I read them all in publication order and love each of them - they were all 5 star favorite reads for me! There is just something about the way she writes that makes you feel like you are there with the characters and the experiences feel real! They are all perfect for summer reads, they make you want to go on an adventure, and include cute boys to swoon about! I highly recommend checking her books out and I can't wait until she publishes a new book!
Morgan Matson's Links:
Her Books: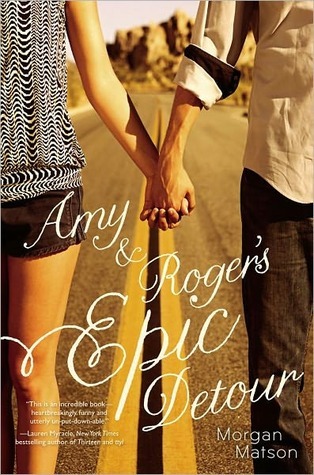 Published: May 4, 2010
Summary: Amy & Roger's Epic Detour is about a girl named Amy who recently lost her father to a car accident and her mother moved across country. It's Amy's responsibility to get the car from California to Connecticut and since she has difficulty getting behind the wheel; in walks a family friend named Roger to help her get there and also has to get across country for his own reasons. Together they take a road trip with some detours along the way that helps them both heal from their past and get to know each other. It's a fun YA contemporary that will make you want to go on a road trip!
Fun fact: This book was inspired by road trips Morgan Matson has went on and she actually took the trip that Amy & Roger take in this and a lot of the pictures and other fun items that are throughout the story are from Morgan Matson's own road trip!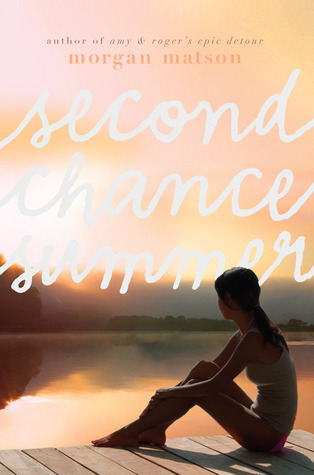 Published: May 8. 2012
Summary: Second Chance Summer by Morgan Matson is about a girl named Taylor who just learned that her father has pancreatic cancer and only a few months left to live. Even though they haven't in 5 years, Taylor and her family (her mother and father, sister Gelsey and brother Warren) spend the summer at their lake house that resides in the Poconos, PA. Being back at this house brings back so many memories for Taylor and as she is working them out with the people she once knew, she is also trying to spend as much time with her father. It's a beautiful YA contemporary with romance, summer fun, great friendships, and heartbreak!
Fun fact: The story takes place in Poconos, PA inspired by Morgan Matson's experience during her time there during the summers growing up.
My review: http://msbooklover89.booklikes.com/post/842481/book-review-second-chance-summer-by-morgan-matson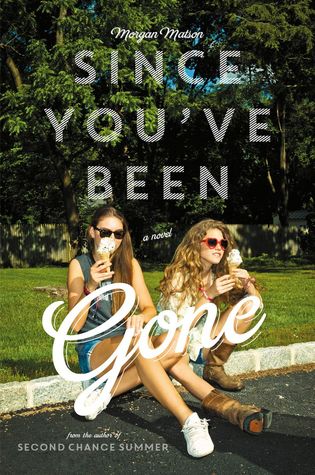 Published May 6, 2014
Summary: Since You've Been Gone is about a girl named Emily who is trying to cope with the disappearance of her best friend, Sloane. She has no idea where she went and all that is left behind is a list of challenges for Emily to complete such as skinny dipping, kissing a stranger, and sleeping under the stars. Without her best friend, Emily is not very brave but she wants to tackle the list in hopes it will bring her back to Sloane. Along the way, she gains some great new friends that end up helping her in her quest! It's a YA contemporary about friendships, love, adventure, summer, and self-discovery.
My review: http://msbooklover89.booklikes.com/post/877208/book-review-since-you-ve-been-gone-by-morgan-matson
************
Have you read any of Morgan Matson's books?