Top Ten Tuesday was created by the lovely, Jamie @ brokeandbookish where she picks a topic and you pick your top 10 books for it! She runs it on one of her blogs: The Broke and the Bookish but she also has another blog where she posts her top 10 and many other fabulous posts that range from reviews, discussion posts, and other fun creative posts! Definitely check her out, she's one of my favorites: The Perpetual Page-Turner
Now on to the topic... pick your Top 10 Books In Your Beach Bag this Summer where you pick books you want to read this summer! Or you can do a Top 10 where you recommend perfect beach/summer reads to others :) I am going to do both just as Jamie did on her blog: I am going to list 10 books (in some cases more than one) that I plan to read this summer and choose 10 that I think will be perfect summer reads for you! :D
☼ Books For My Beach Bag ☼
1. To Kill a Mockingbird by Harper Lee
☼ ☼ ☼ ☼ ☼
- I have been wanting to read this book forever and it's about time I finally do! I just think it's perfect for summer since it's a coming of age set in the south
2. The Percy Jackson series by Rick Riordan
☼ ☼ ☼ ☼ ☼
- It's about time I read this series too! I just finished my reread of Harry Potter, so I think it's perfect to read this series now! I think fantasy is also a great genre to read in the summer time :)
3. Anna and the French Kiss by Stephanie Perkins
(and Lola and the Boy Next Door)
(and Isla and the Happily Ever After)
☼ ☼ ☼ ☼ ☼
- These will be rereads for me, I love these books! I want to reread Anna in June and Lola in July in preparation for Isla and the Happily Ever After that comes out August 14! So excited :)
4. Barefoot by Elin Hilderbrand
☼ ☼ ☼ ☼ ☼
- I have 5 books by this author and have yet to read one of them! That needs to change this summer especially since they are summer/beach reads! So perfect time to finally read one and see if I like her :) I choose her most popular but I'll just read one of hers I decide!
5. The Assassin's Blade by Sarah J. Maas
☼ ☼ ☼ ☼ ☼
- I love the Throne of Glass series and need to read this collection of 5 novellas that all happen before Throne of Glass - I am excited and it will hold me over until I can get my hands on the third in the series, Heir of Fire out September 2!
6. The One and Only by Emily Giffin
☼ ☼ ☼ ☼ ☼
- I am actually currently reading this one as it's a new release (out May 20) and I just got it from the library! I love this author and her books - and they are great beach reads!
7. A Nicholas Sparks book
☼ ☼ ☼ ☼ ☼
- I love this author, and I've read and loved all of his books and I haven't reread one yet this year so I need to change that this summer! I want to at least read all of his books twice (and more) so I have 3 I'm thinking of that I only read once: The Guardian, The Lucky One, or The Last Song!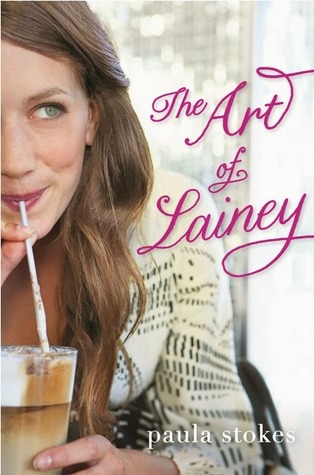 8. The Art of Lainey by Paula Stokes
☼ ☼ ☼ ☼ ☼
- This is a newer release as well that came out May 20 that sounds really cute and I'm excited to read! I actually won it in a giveaway from Jamie :)
9. Open Road Summer by Emery Lord
☼ ☼ ☼ ☼ ☼
- Yet another newer release that I've had my eye on for awhile! I'm so excited to read it. Sounds like a great country summer read that I have been recommended! On another top 10, Jamie actually recommended this book if you love the show - Nashville which I do so that makes me more excited to read more country books!
10. On the Fence by Kasie West
☼ ☼ ☼ ☼ ☼
- This one does not come out until July 1 but I am sooooo excited for it! I read and loved The Distance Between Us and I heard this one is even better from the lucky people that have received arcs of it! It sounds super cute :)
☼ Recommendations for Your Beach Bag ☼
1. Safe Haven by Nicholas Sparks
- Of course I was going to recommend a Nicholas Sparks book! This one I think is a safe choice to read if you haven't read any of his books yet or if you want to read more or if you just want to reread it :) But of course I recommend all of his books :D
2. Can You Keep a Secret? by Sophie Kinsella
- This book is just a perfect beach read because it's funny and romantic - a perfect romantic comedy to take you away!
3. The Secret Life Of Bees by Sue Monk Kidd
- One of my favorites, perfect to read in the summer because just like To Kill a Mockingbird - it's a southern coming of age novel!
4. Since You've Been Gone by Morgan Matson
- Really any of her books would be perfect (Amy & Roger's Epic Detour or Second Chance Summer) but this one is her newest release that came out on May 6 and it's perfect! Her books are fun, romantic - just perfect to read in the summer!
5. Aristotle and Dante Discover the Secrets of the Universe by Benjamin Alire Saenz
- This book is sooo beautiful - read it!! You'll go through all the emotions with this one!
☼ More Recommendations for Summer Reads ☼
☼ If you are looking for a classic to read over the summer, I recommend:
Gone with the Wind by Margaret Mitchell ☼
☼ If you are looking for a children's book to read in the summer, I recommend:
Holes by Louis Sachar ☼
☼ If you are looking for more historical fiction, I recommend:
The Help by Kathryn Stockett ☼
☼ If you are looking for some fantasy to read over the summer, I recommend: Daughter of the Forest by Juliette Marillier ☼
☼ And if you are looking for more romances, to read in the summer, I recommend: Suzanne's Diary for Nicholas by James Patterson ☼
Also one more bonus recommendation: Any book by Ann Brashares, particularly The Sisterhood of the Traveling Pants series :)
_____________
I hope to read some great books this summer and hope my recommendations help you choose a perfect summer read :)
☼ ☼ ☼ ☼ ☼
Leave me some of your summer reads recommendations and let me know if you have read any of these or want to :)