Lately, I've been getting more and more into graphic novels and want to read more!! I read my first graphic novel last year in the fall time (unless you count Calvin and Hobbes when I was younger) and have been slowly reading more and now I'm at the point where I really love them and just want more! I have only read 9 so far (8 this year) I just don't know where to go from here. My library has only a small section of graphic novels so sadly they aren't as readily available for me to read :( I'm just going to talk about the ones I have read, ones I plan on reading and asking for recommendations!!
Graphic Novels I've Read
1. The Walking Dead Volume One & Volume Two by Robert Kirkman(4/5 stars)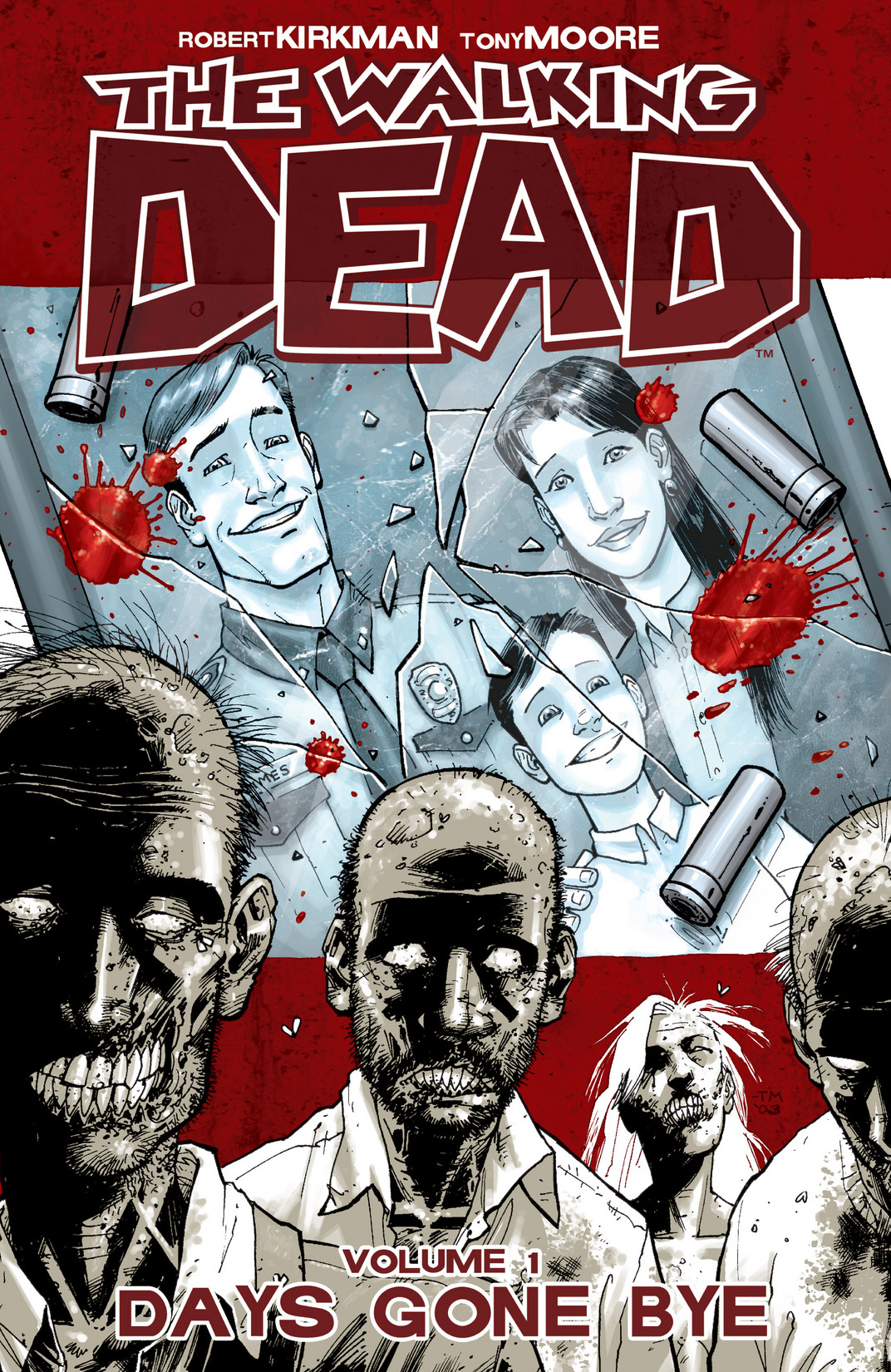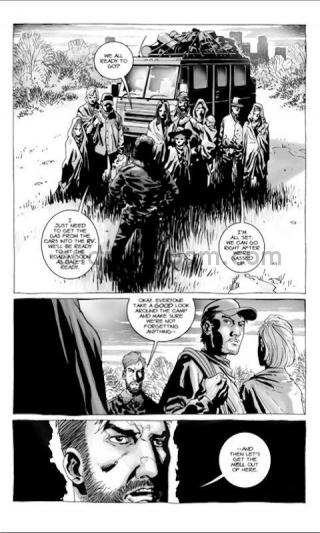 A series about a group of people trying to survive a zombie apocalypse
I started watching the show and really love it so I thought it was a great place to start with graphic novels. I really enjoyed the first one last year and I just recently read the second one this month. They definitely are similar to the show but there are definite differences but I am really enjoying them and want to continue on with the series!
2. Clockwork Angel by Cassandra Clare & Hyekyung Baek (4/5 stars)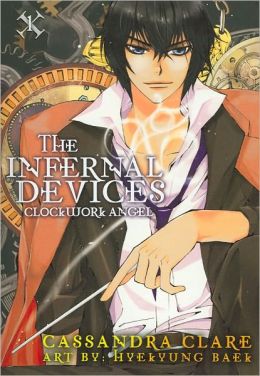 A graphic novel version of the first book in the Infernal Devices trilogy by Cassandra Clare - about shadowhunters and downworlders set in London in the Victorian era
I read the Infernal Devices trilogy last year and love it, it's one of my favorites. There was a readathon going on a couple months ago to read Cassandra Clare's book so I decided to read the graphic novel of the first book of the trilogy. I really enjoyed it - it took a bit to get used to since i was familiar with the story but it was fun reading and want to continue with the graphic novels for the series! (My review).
3. Ghost World by Daniel Clowes (3/5 stars)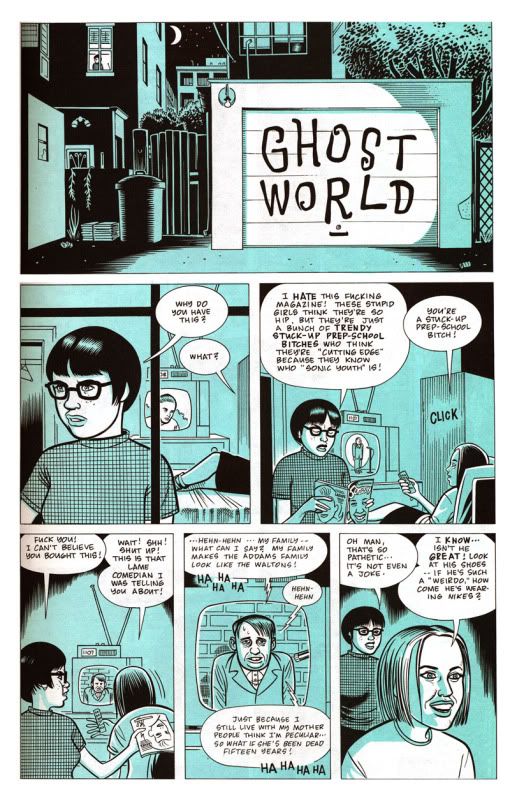 About a girl and her friend who hang out and figure out what they want to do with their life
I read this based on a recommendation and I enjoyed it for the most part. I couldn't get into the humor too much and there were things I didn't understand about what the two girls were talking about but overall it was pretty good. I realized afterwards that I saw the movie and I need to see it again because I remember really enjoying it. It makes me like the graphic novel more seeing the characters come to life!
4. Maus Volume I and II by Art Spiegelman (4/5 stars)
About a boy who is writing a graphic novel about his father's time in WWII and the holocaust
I read a lot of holocaust fiction and nonfiction so when I heard these were graphic novels set during the holocaust I definitely wanted to check them out! I really liked them and definitely recommend them for those that are interested in Holocaust/WWII fiction! (My review)
5. This One Summer by Jillian and Mariko Tamaki (4.5/5 stars)
About a girl who goes to a beach house and hangs out with her friend for the summer
I really enjoyed this one! I liked that it read like a contemporary and I liked the friendship between the two main girls and it was just an enjoyable read! I liked the purple artwork as well :) It reminded me of Ghost World but the characters were younger so I definitely recommend it for those that enjoy contemporary, liked Ghost World, or just for a different graphic novel!
6. Anya's Ghost by Vera Brosgol (5/5 stars)
This is about a girl who falls down a hole while running and finds a ghost who ends up following her to her high school
I loved this one soooo much! The artwork was adorable and I loved the story! It was another contemporary one and I feel like that's definitely my favorite sub-genre of graphic novels so far! I love contemporary in general :) But I think this one is my favorite so far of the ones I've read! Highly recommend!
Update: After making this post, I read What Were You Raised by Wolves? also by Vera Brosgol that's free online and takes less than 15 minutes to read - there's no words just pictures. It was a good and sad little story! I really like this author and other than those two she has a few short stories seen in the Flight Anthologies 1, 2, and 4 I believe that I'll have to check out as well!
7. American Born Chinese by Gene Luen Yang (4.5/5 stars)
Its about a boy trying to fit in at school, about a monkey who is trying to be a leader, and about a popular boy who is embarrassed by his cousin and how all the stores converge
Another contemporary graphic novel that I really enjoyed! I liked the artwork and how it was 3 different story-lines that somehow come together! I really liked the message of this one :)
Graphic Novels on my TBR
1. Saga series by Brian K. Vaughan & Fiona Staples
2. Summer Blonde and Shortcomings by Adrian Tomine
3. Vampire Academy series by Richelle Mead, Emma Vieceli, & Leigh Dragoon
4. Miss Peregrines Home for Peculiar Children by Ransom Riggs & Cassandra Jean
5. Locke & Key series by Joe Hill, Gabriel Rodriguez, & Jay Fotos
6. Chopsticks by Jessica Anthony & Rodrigo Corral
7. Blankets by Craig Thompson
Need Recommendations!!
Please give me recommendations!! Especially if the graphic novel is contemporary :) I don't know if I will get into Marvel or other "superhero" comics at this point because I'm not a huge fan of all that to be honest. I'm also hesitant with manga but I know eventually I'll give it a go but it seems like most of them are really long series and I'm not sure I can commit to it and I'm not a big fan of anime either. If there's books you know that have been turned into a graphic novel - please let me know! I know of some of them like the Twilight Saga, The Infernal Devices, and Vampire Academy but not sure of much more (On the same note if you know of tv shows or movies that are also graphic novels let me know!)!! If you have any other advice on finding graphic novels - I'd appreciate that as well!
Have you read any of these? Are you a newbie to graphic novels too? Have you read a lot? Any that are on your tbr? Any recommendations for me?!?