Hello :) I wanted to try something a little different :) I wanted to post my favorites of the month which includes books, music, tv, beauty, food etc. Just a way to reflect back on the month :)
Books
Colleen Hoover has definitely become one of my favorite authors and I loved both of these books and want to devour all of her books!! (My September Wrap Up)
Reviews:
Ugly Love by Colleen Hoover
Maybe Someday by Colleen Hoover
***************************
Music
Along with Maybe Someday & Ugly Love comes Griffin Peterson. He and Colleen Hoover collaborated on a soundtrack for Maybe Someday and it's amazing! Check out the songs ♪ I love Griffin Peterson's voice, style, and lyrics! It's beautiful. He also wrote and performed a song for Ugly Love. I will definitely listen to more of his work!
Other Songs I've had on Repeat:
"Photograph" & "Don't" by Ed Sheeran
"Boom Clap" by Charli XCX
"Rude" by Magic!
"Shake it Off" by Taylor Swift
"Cool kids" by Echosmith
*****************************
TV
America's Got Talent
My boyfriend and I were watching this together and both wanted Mat Franco (the magician) to win and so glad he did :) YAY.
The Following
We tried a new show on Netflix and really like it! It's dark and I love all the twists and turns! It can be a bit overdone sometimes but we really like it :) We only watched Season 1 so we have to wait until Season 2 comes on Netflix to binge watch it :)
How I Met Your Mother
So happy that season 9 is finally on Netflix and we are watching that now :) I already know what happens in the finale because when it came out and everyone was going crazy about it - I had to know! (My boyfriend doesn't know though) Looking forward to seeing how it plays out!
Nashville
Yay so glad one of my favorite shows is back for season 3 :) :) I loved the first episode but sadly had to miss the second :/ Need to get a recap before Wednesday!
Food
In the fall, I am definitely one to love all things pumpkin! - ice cream, bread, roll, muffins, bagels, creamer - you name it I love it!! :D
I haven't had any crazy delicious food besides things pumpkin related and also I had another amazing fall food - apple cider donuts!! SO GOOD. Especially if it's covered in cinnamon :) YUM.
Beauty
Covergirl LashBlast Mascara
My favorite combo is Lashblast length (yellow) as a base coat, then Volume (orange) to build my lashes up! And if I ever have to fix my lashes, I love the clump crusher (green) I love mascara :)
Clinique Face Moisturizer
- I got a sample of this from my boyfriends Grandmom and I really like it! Helps with the dry patches and soaks right in to my face! :) But it's too expensive for me to repurchase!
Aussie conditioner
It works pretty well in my hair and smell good :) Especially if you like the coconut smell like I do!
Events
I didn't do a whole lot in September as far as fun things but we went to a Hockey game (which to me is boring) but my boyfriend's dad works as a manager of the off-ice refs so he gets us tickets. The main reason I went is because they opened up a Tim Horton's (which is a coffee and some food shop based in Canada) and I was super excited about that :)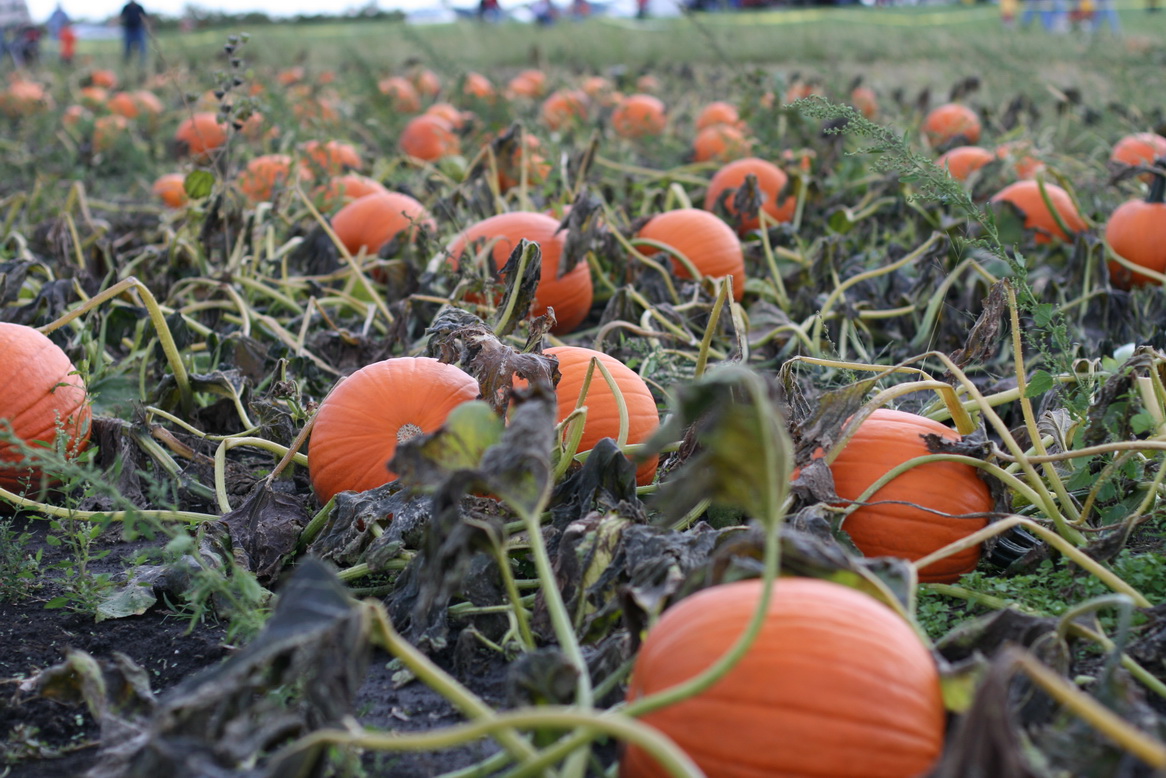 We also went to a fall festival where we mainly walked around - but anything fall related is always fun to go to!
Yup, that's about it in the events department - not a very fun filled month :/
************
Well those are my September Favorites! :) I may add more categories (if I can think of any) and if I decide to continue with monthly favorites :) I am really looking forward to October as it's my favorite month and I really hope to do a lot of haunted things! :D And some good movies are coming out that I'm looking forward to!
What are some of your September favorites?